Now Booking for 2023
Let's work together to create a treasured keepsake to remind you of that perfect summer day on Cape, happy memories of your home in summer bloom, or your pets in their special place! I can't wait to hear your ideas!
Some recent custom paintings.....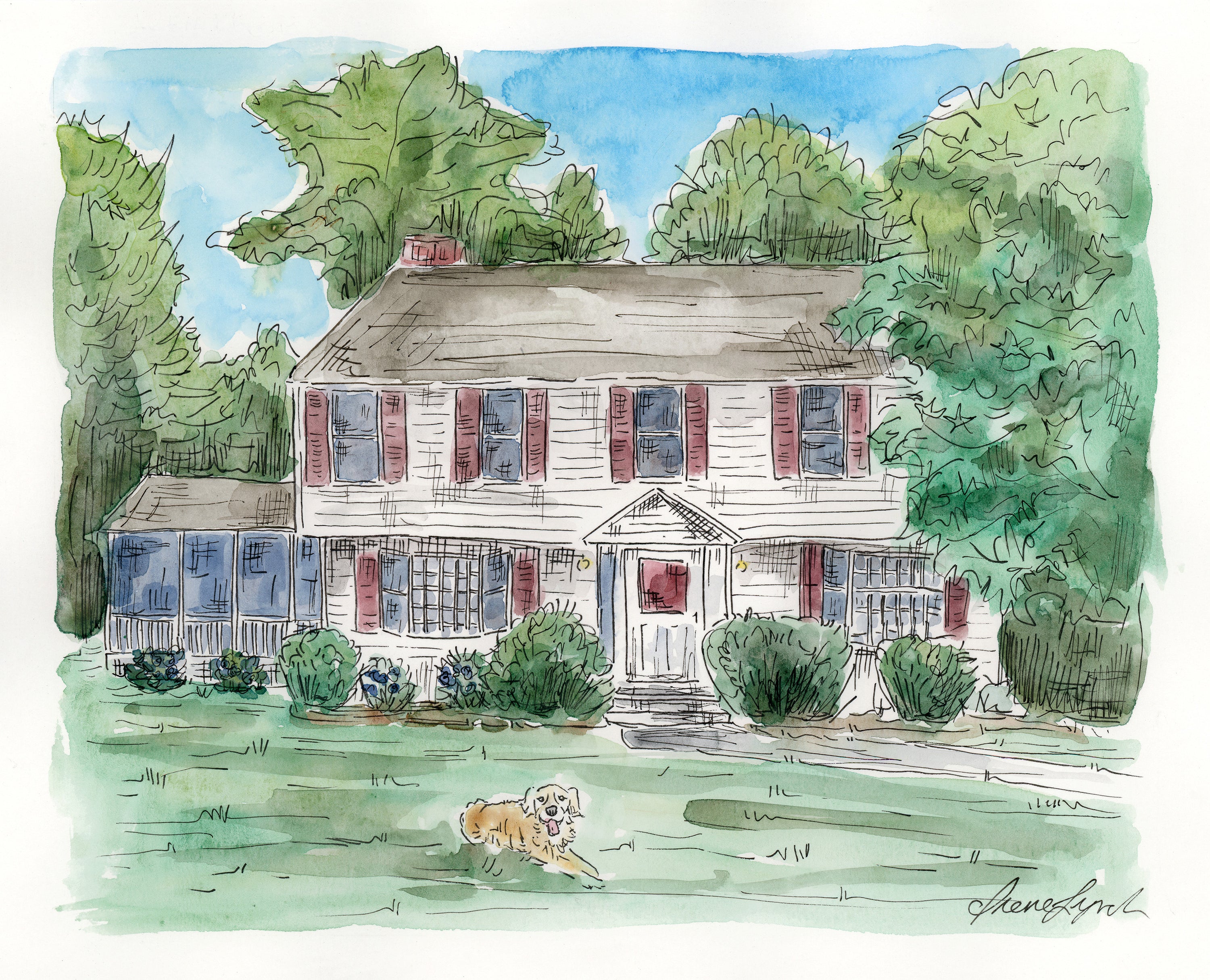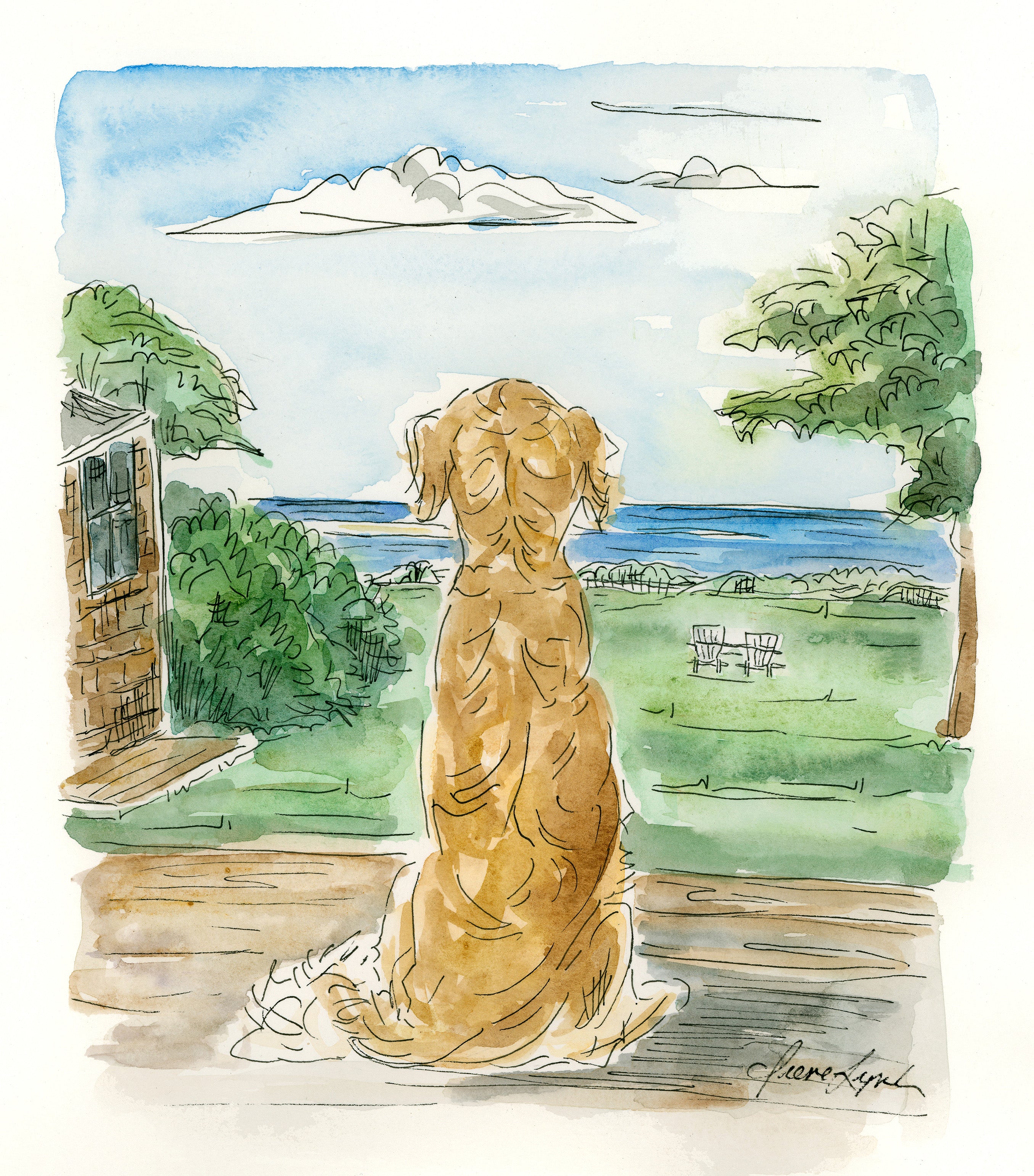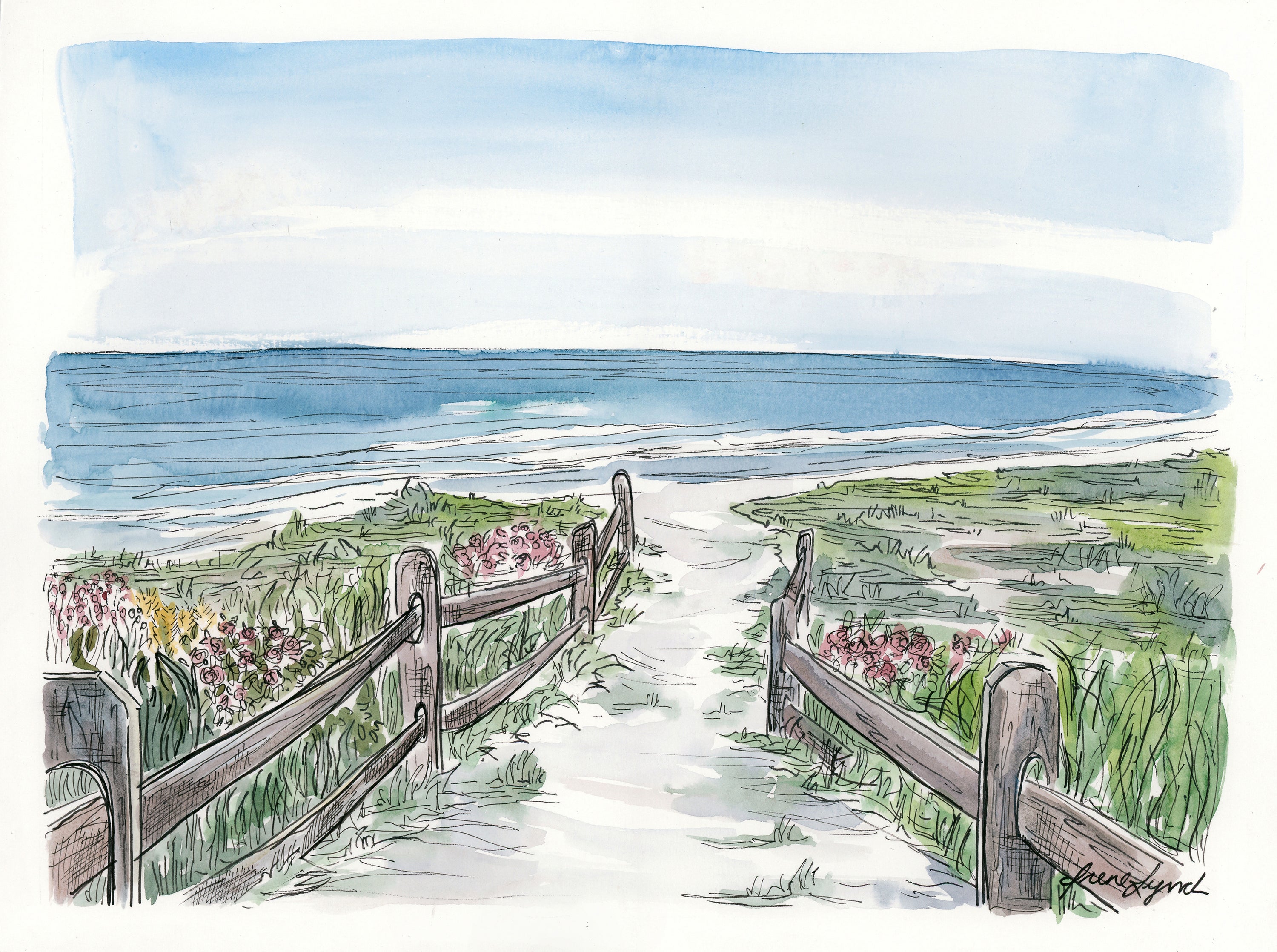 Contact for Custom Artwork
Most of my paintings can be viewed on my instagram at @irenelynchart or
View my Custom Artwork Portfolio
Booked for the 2023 season
Why Custom Art?
Custom paintings are the perfect gift to capture the sentiment for a loved one or to elevate that empty wall in your home.
Paintings allow you to access your summer house on Cape that you miss in the winter
capture your pet's likeness
daydream about your favorite beach
or to celebrate the beginnings of your first home.
The Process:
I create 8"x10" watercolor and ink paintings which begin at $275. Dog or home portraits begin at $300. I can also paint larger, these 11"x14" paintings start at $300 and $325 respectively. I'm happy to discuss smaller or larger sizes if that  suits your vision best!
As long as this sounds good, I invite you to send me your ideas, desired size, and date needed by in the form below. Once we begin, I will ask you to send me photos that inspire you. Either we can create a painting based off a specific image or work with a few photos to make the perfect composition.
A nonrefundable deposit of $150 is required to reserve your custom painting. You will receive an invoice via email, which you can pay with a credit card.
After our initial talks about your painting inspiration, I will send you a rough sketch for your approval. If you like the sketch and agree with my interpretation of your idea, I will send you a quote and request for full payment.
The balance of your commissioned work is due upfront. You will receive a final invoice via email. At this point, we have confirmed all the important details, and I will get to work in bringing your vision to life! Framing options are also available, and can be discussed at this time.
You'll likely catch some fun glimpses of the process through Instagram stories! I accept limited commissions per month, so it is best to book more than 3 weeks ahead of time. I encourage booking custom paintings in advance to secure availability as I fill up quickly.
So if you would like to get started creating a custom piece, I'm happy to begin this with you. It has been so incredibly fulfilling to share my passion and create art for those that seek an original piece.
I look forward to bringing your visions to life!
Thanks,
Irene
If you are interested in commissioning an original painting continue by filling out the form below including
-subject,
-size,
Once I respond, you may continue by sending photos to work from.
Please note, you are only booked when we have photos to work from.
Sweet Messages 🤍
"Just wanted to say thank you so much (x10000000) for squeezing the Kate's piece into your holiday schedule. We spend a few minutes most nights just staring at it, still. Hope you had a nice holiday yourself and business keeps on booming."
"I just received the painting of my house!  It is so beautiful and words can't describe how much I love it!  I am in awe of your talent and will cherish this painting always. Thank you so much!"
"The picture arrived yesterday and it's even better in person! I'm giving it to my daughter tomorrow and I think she'll be beyond thrilled. Her dog, Maddie crossed over the rainbow bridge before Christmas. Your picture captures the essence of their relationship. I can't thank you enough for transforming my wish into a priceless memory."